Konaki Averof Cultural Center, Thessaly, Greece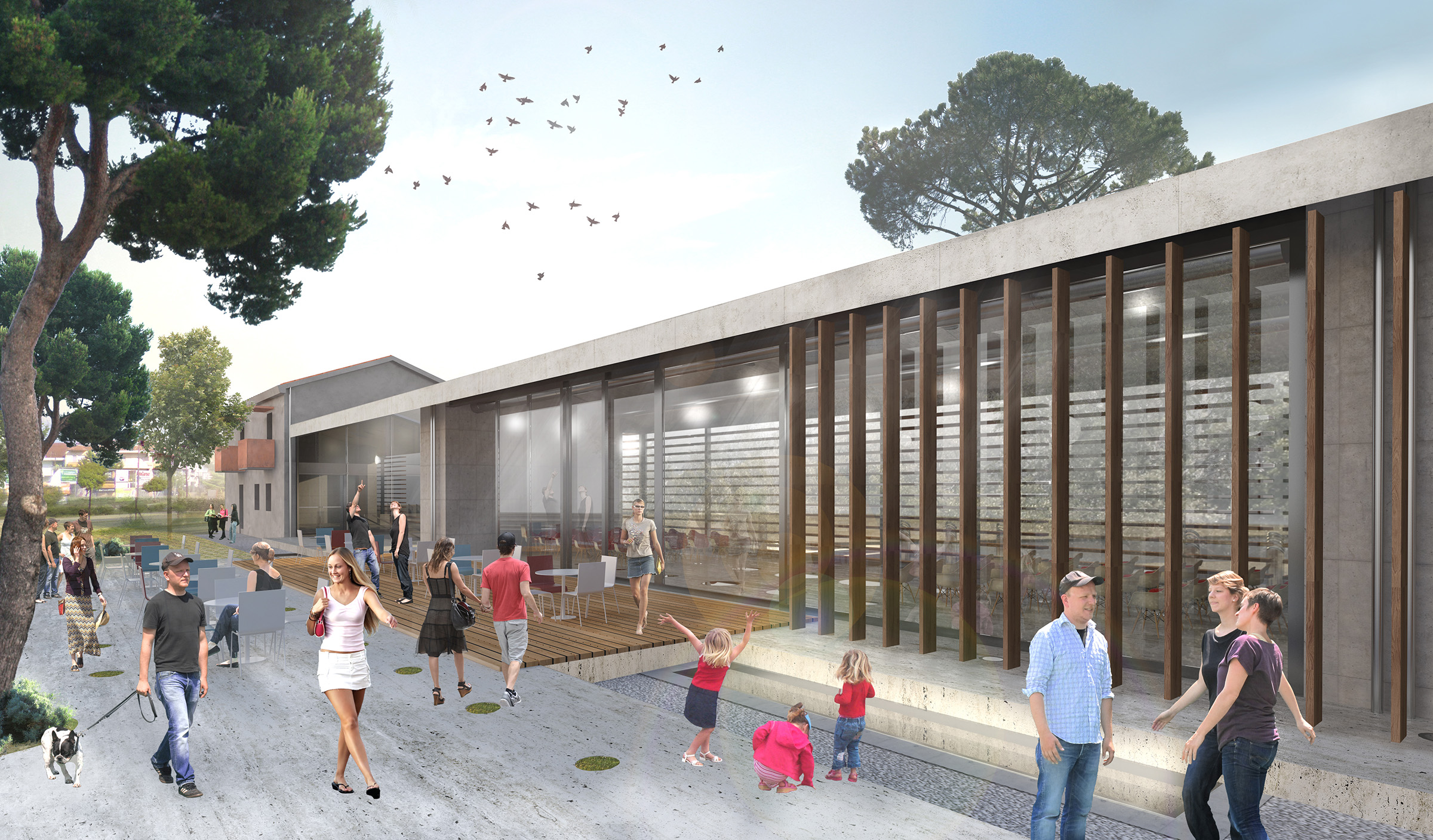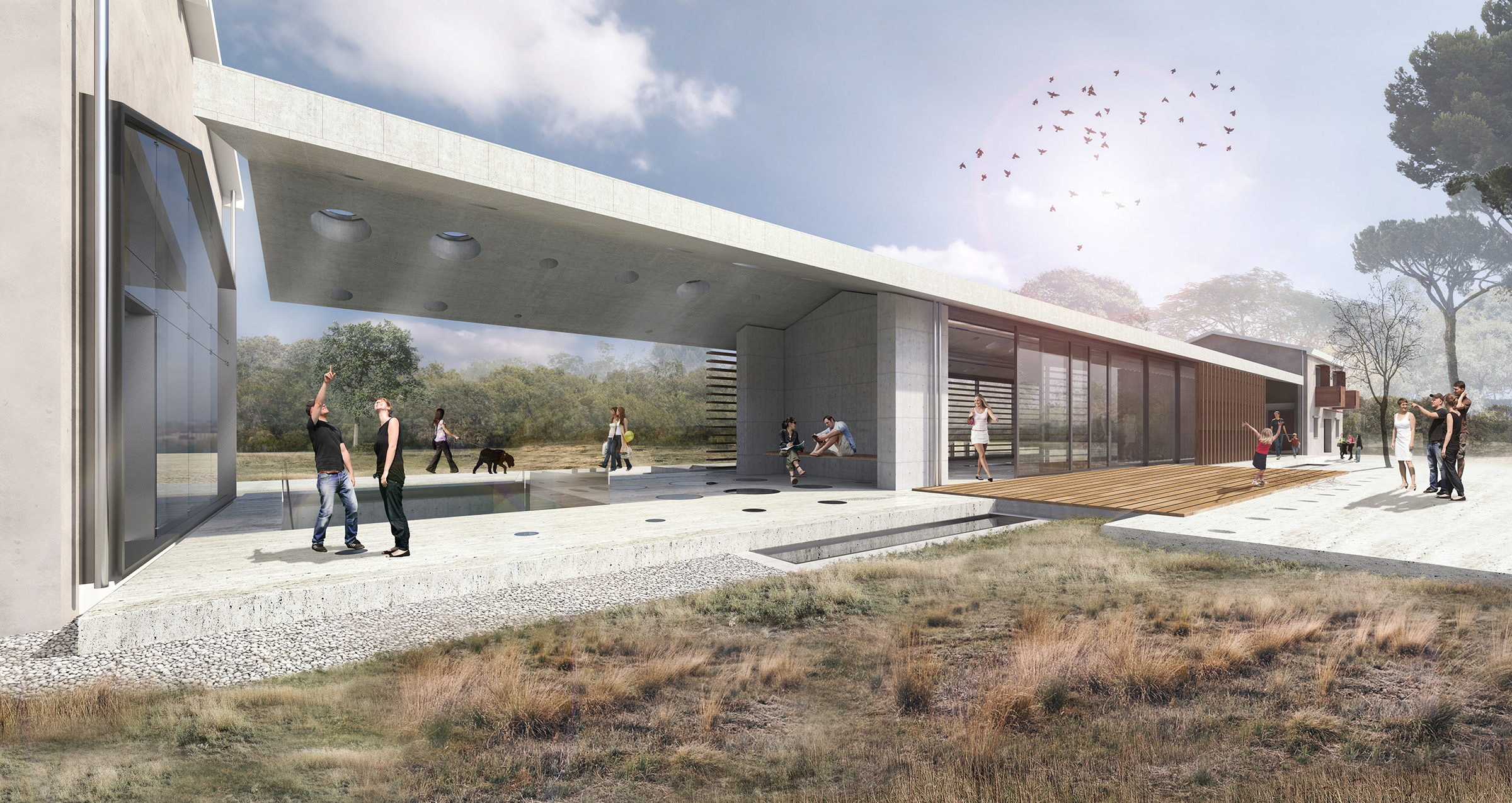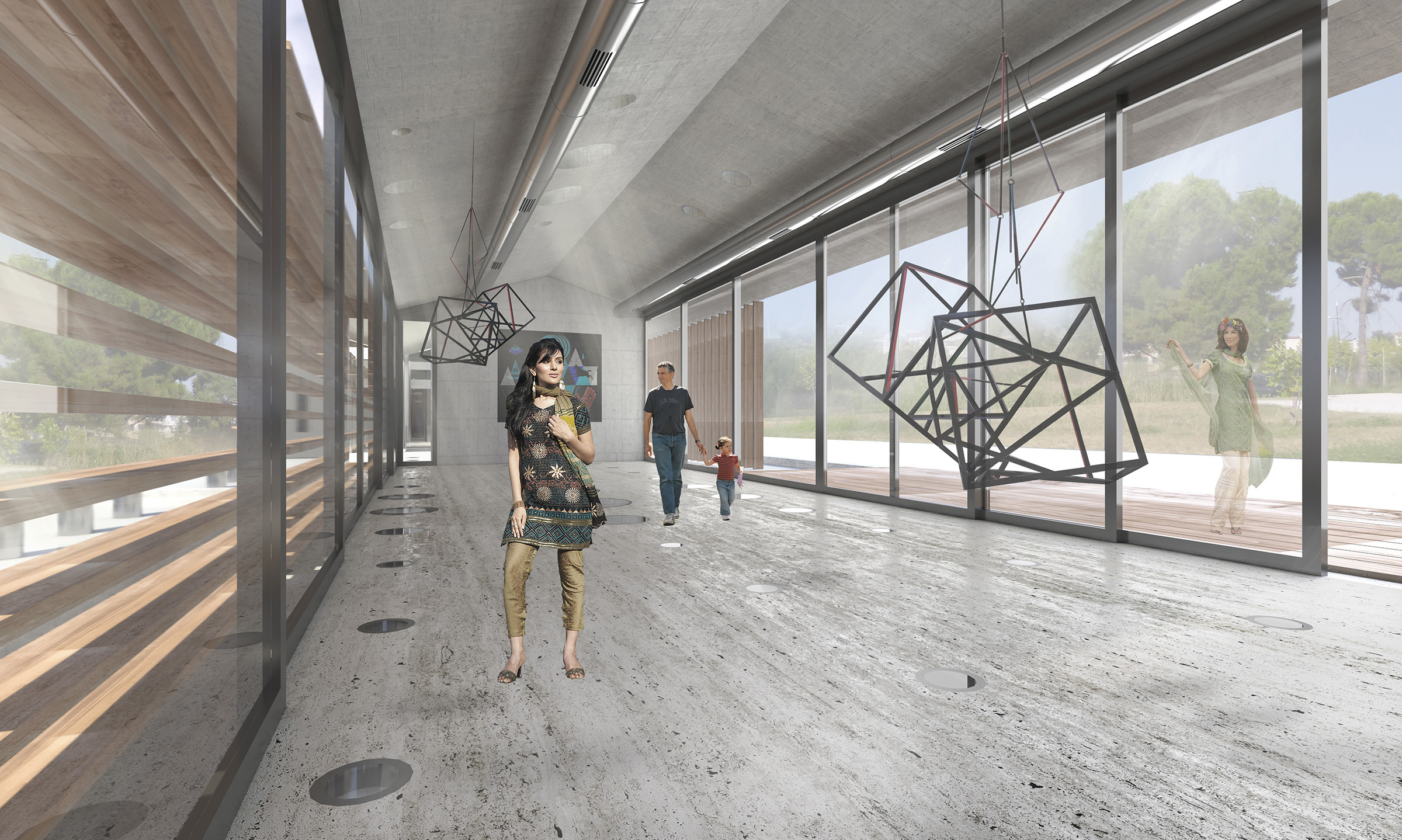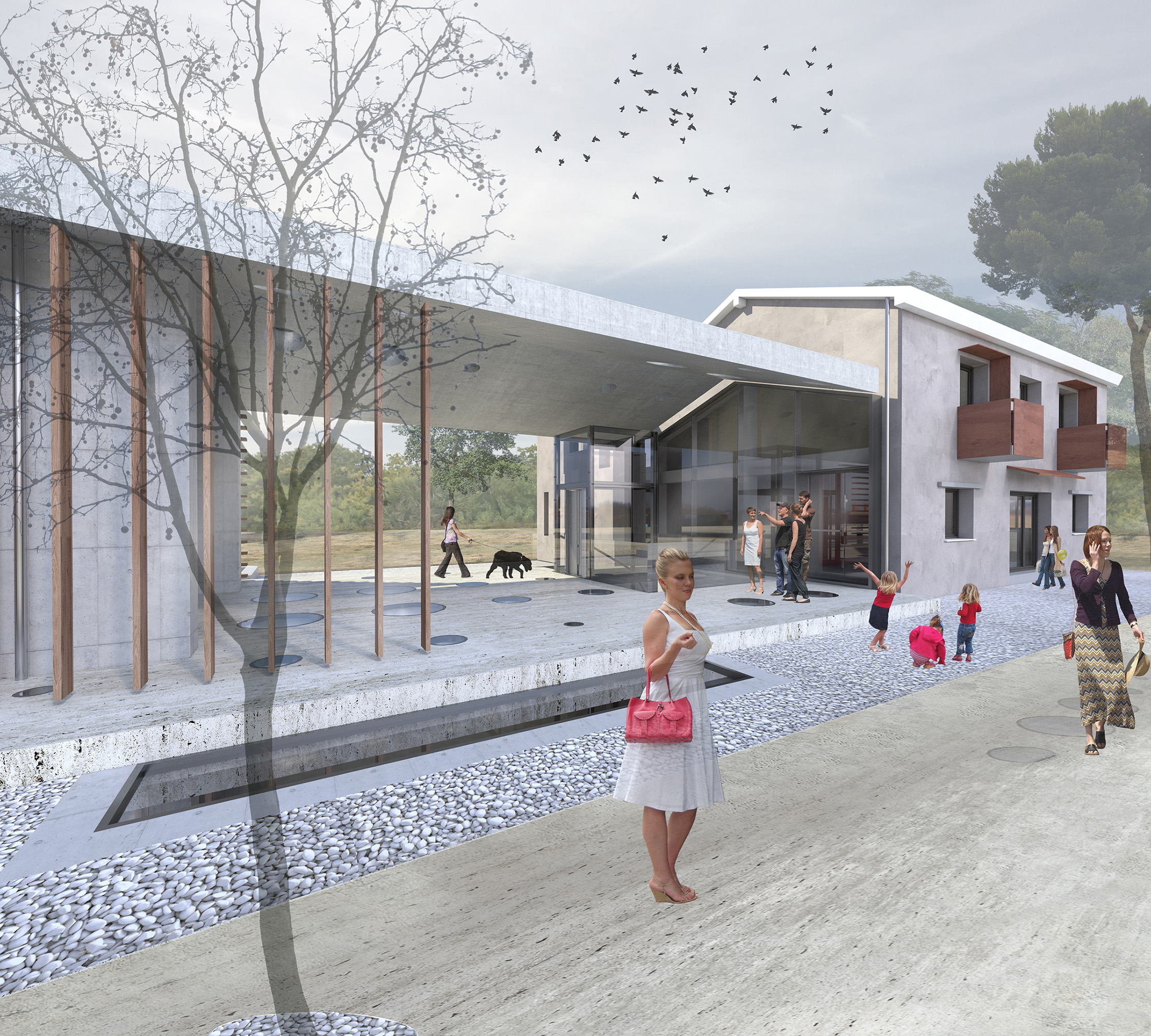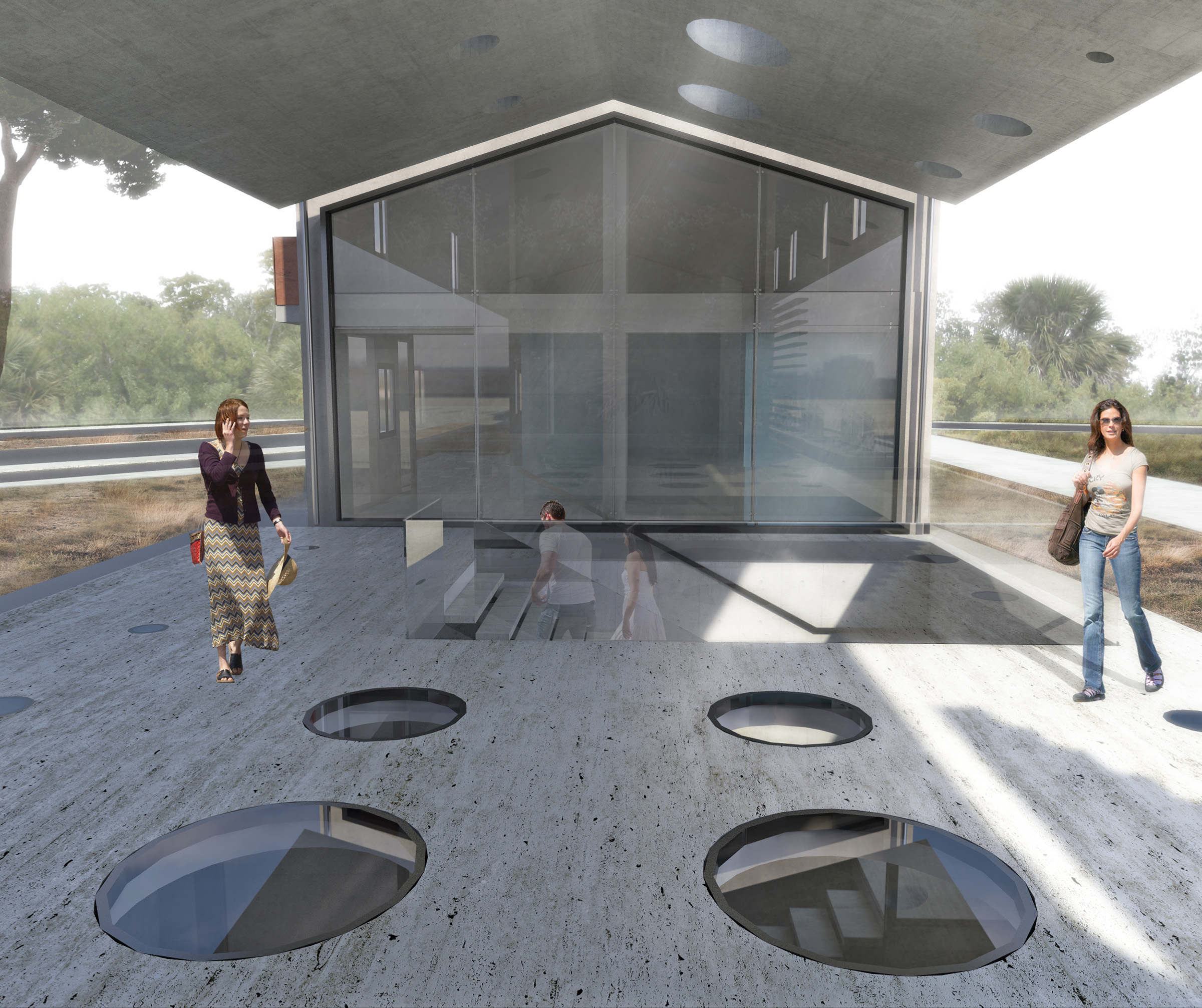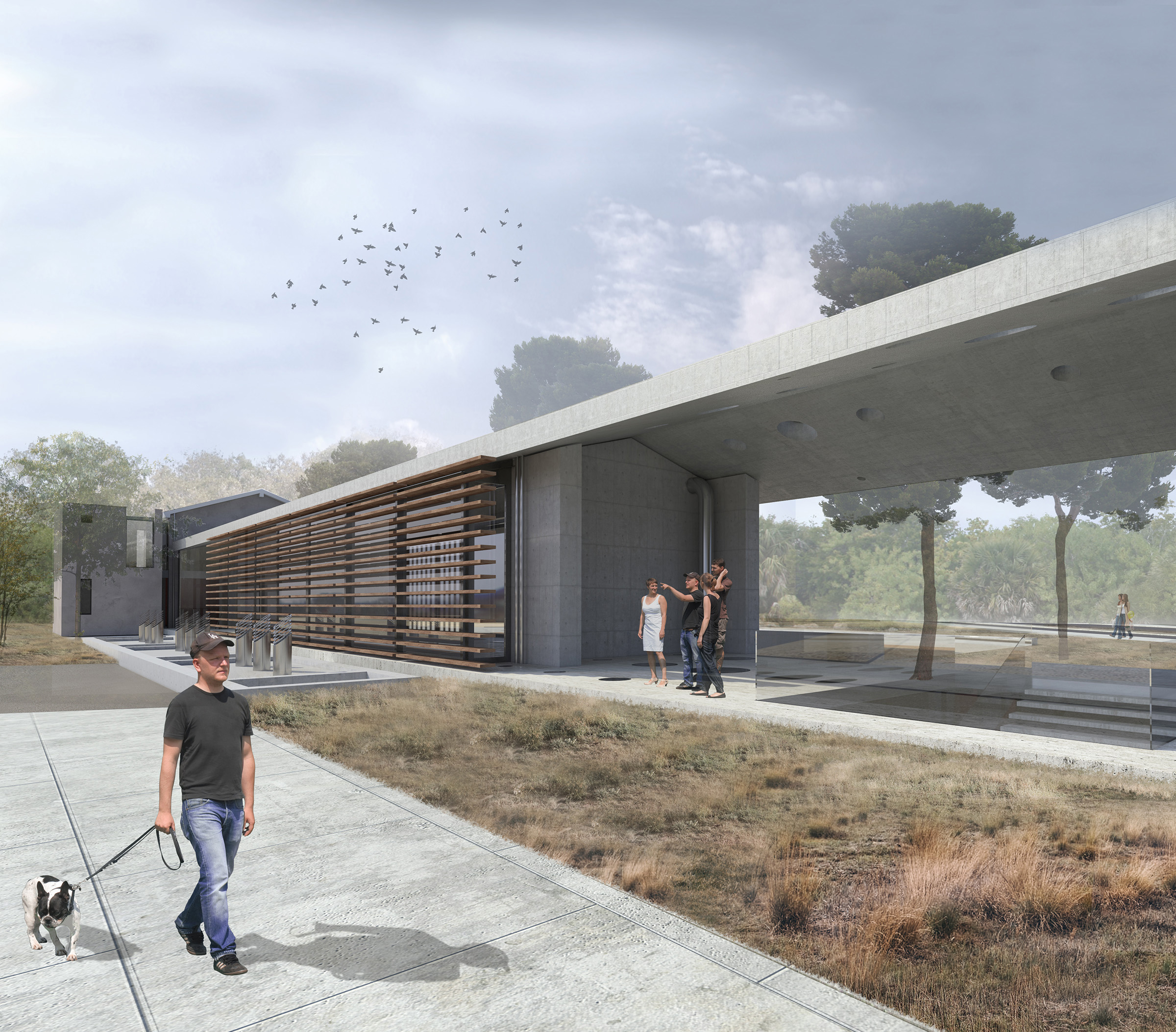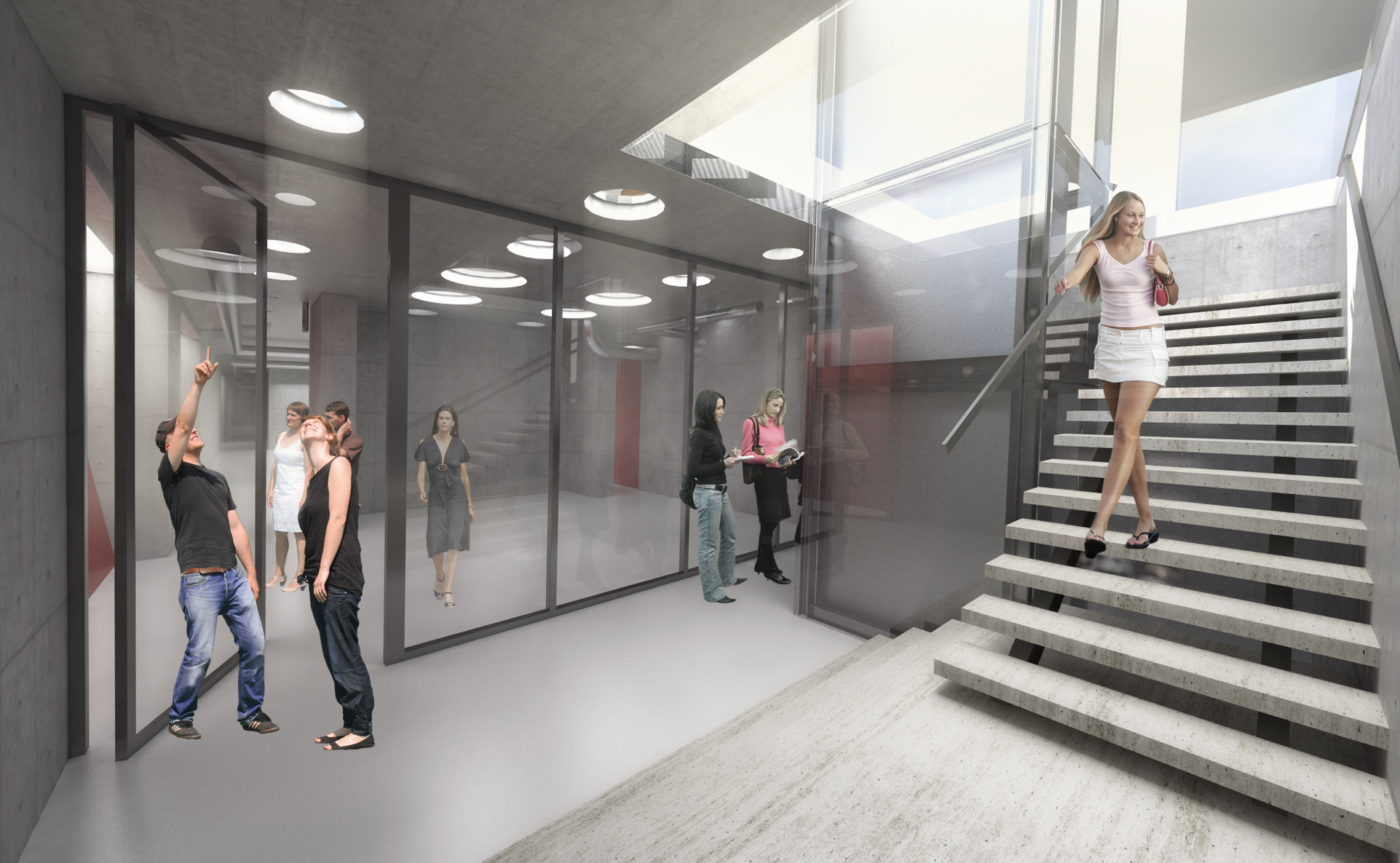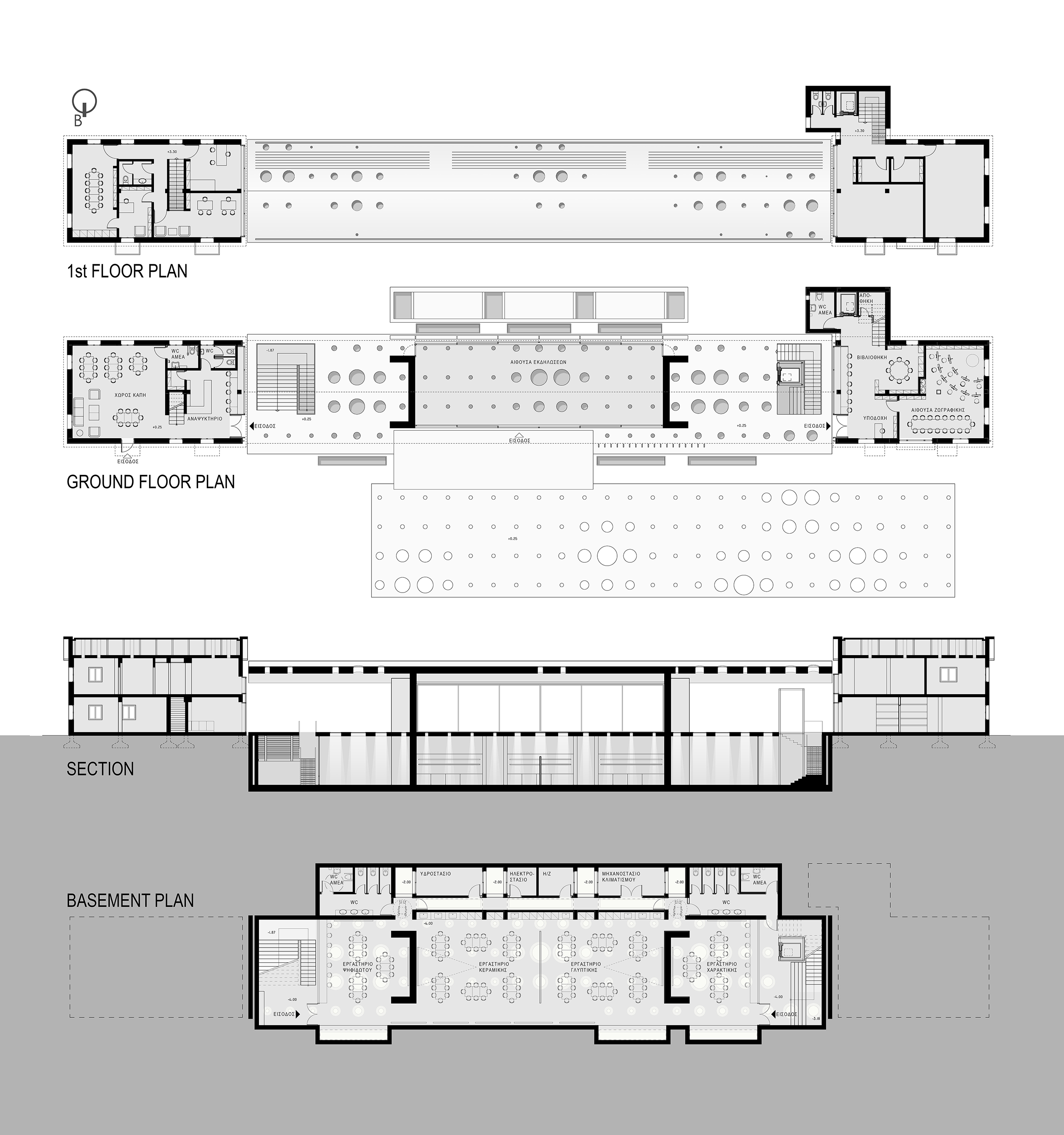 We visualize the landscape of the Thessaly plain. A horizontal plain interrupted by the vertical presence of trees, dwellings, humans. In this context we imagine and consider the initial presence of the complex.
Nowadays the isolated presence of the complex in the vastplain has been disturbed as the urban tissue surrounded it.
Our proposal aims at reinterpreting the relationship between edifice and its urban environment creating a new extrovert cultural center, reintroducing the horizontal perspective in which the building used to stand.
The architectural composition consists of the following:
Maintenance and restoration of the external shells of the remaining building block as bearers of the complex's original memory.
Replacement of the existing intermediate wing with a new free standing longitudinal roof with extensive cantilevers in both sides, visually permeable and interpenetrated of both sides, reintroducing the horizontal perspective in the urbanized "landscape".
The conjunctive wing unifies the complex in its new form hosting critical functions such as the events and exhibitions space and the arts and crafts workshops and, at the same time, creating a zone of protected open air circulation zone between the individual units of the complex.
The new cultural complex through its visual and physical permeability constitutes an attractive space, accessible and opento all.
The shaded open-air spaces of the building, together with the existing tall trees of the site aid towards a sustainable microclimate while - at the same time - escalating the transition from the outdoor to the indoor space and constituting an integrated unit of public space for the community.