Residence in Madena, Messinia, Greece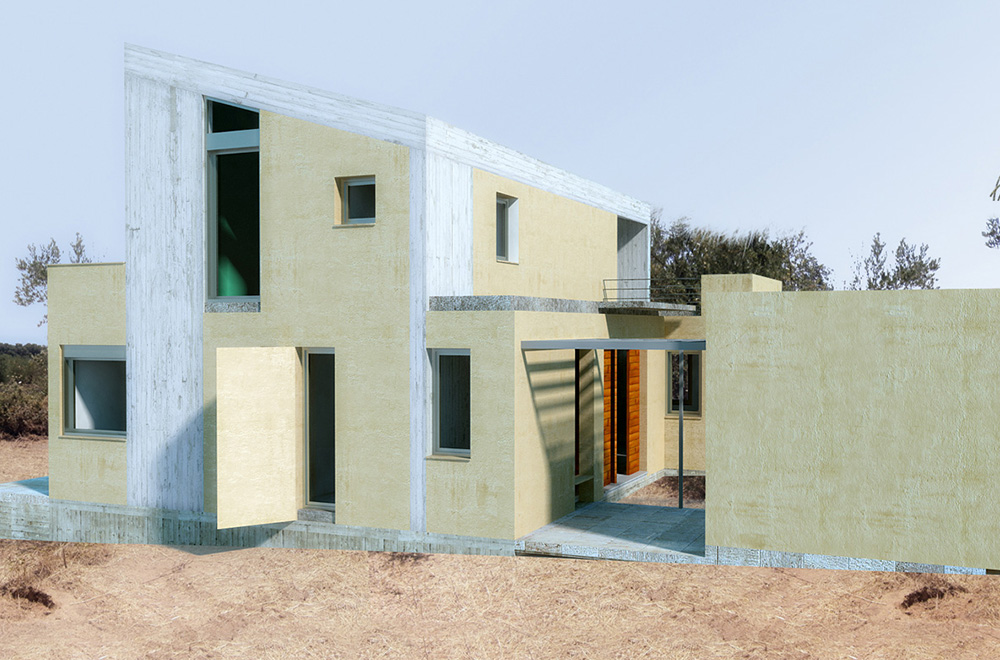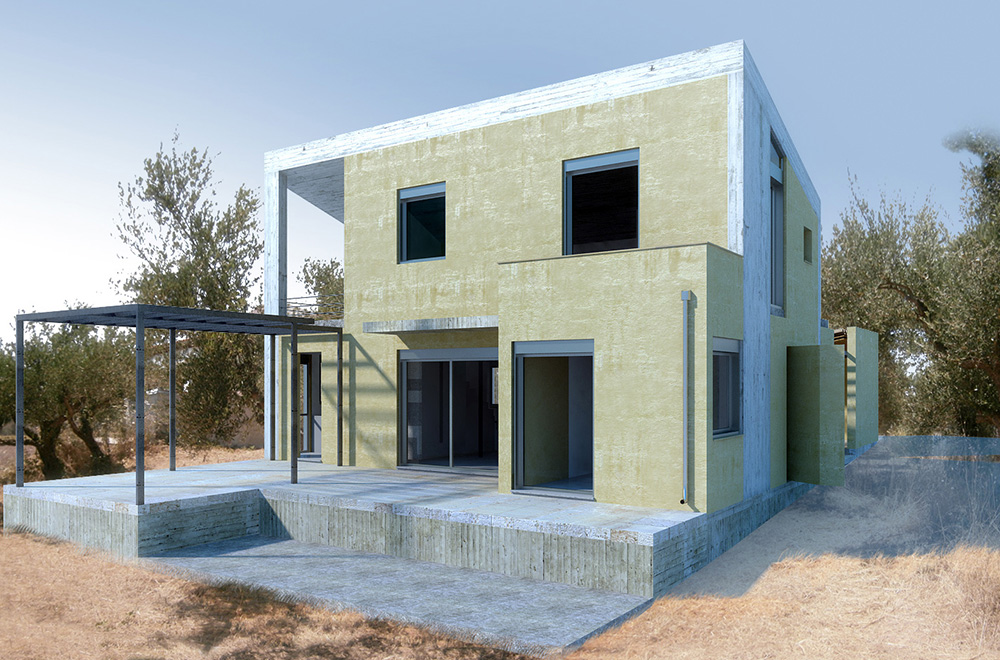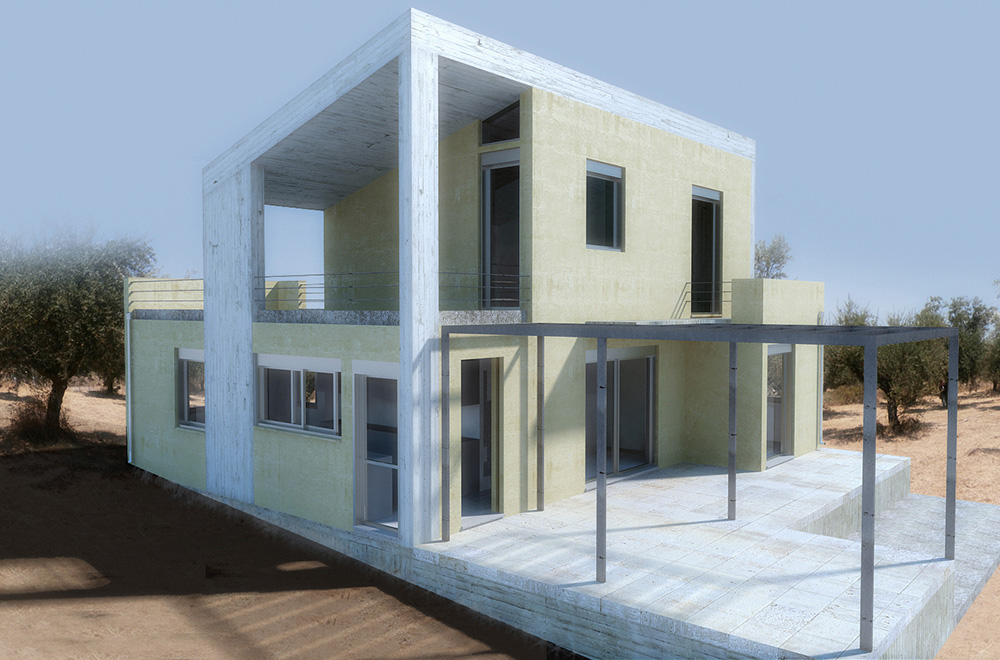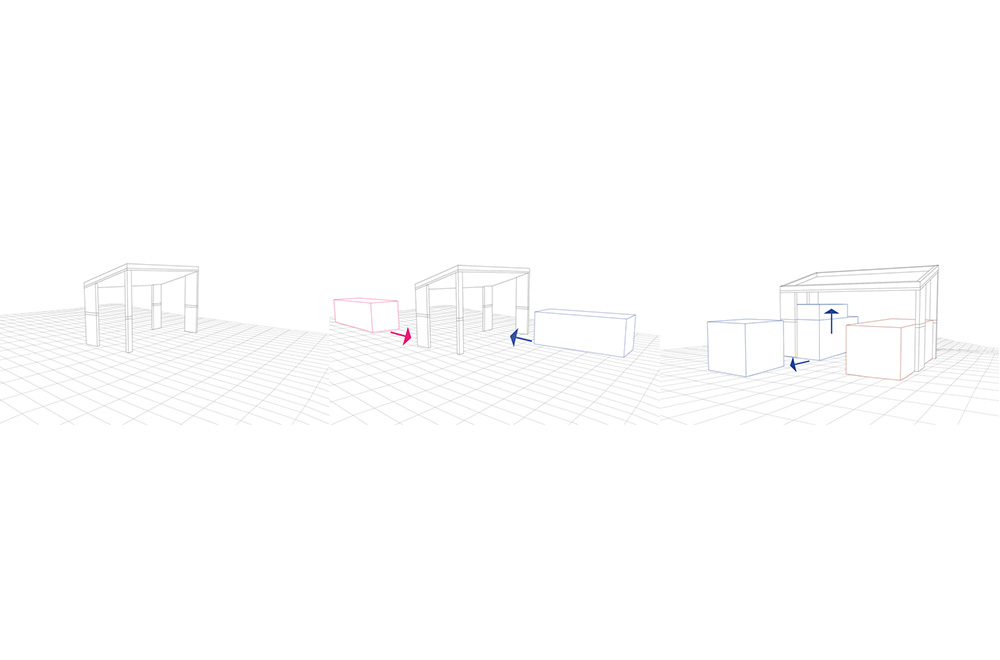 The building's main concept is to create a two-story shelter opening towards the view and establishing a smaller front towards the road, in order to both maintain a smaller scale and be attuned with the building's actual orientation.
The large shelter will be divided in two functional tracts: the south part will have a kitchen and dining room opening up to an area sheltered by a steel pergola, while the north part will contain bedrooms and bathrooms. A dual-aspect two-story sitting area, opening up to the east and the view, will be situated in the middle between these tracts. The sitting area will also include a stairway going up to the floor where there is access to the sheltered outdoor space at the south and east sides of the building, thus establishing an alternative semi-outdoor sitting area.
The concept of the two-story sheltered space is also expressed in the building's façade, through the differentiation of the final surface of elements composing the shelter, and also the simultaneous re-inscription of traditional elements in a contemporary language.