Residence in Kassiopi, Corfu, Greece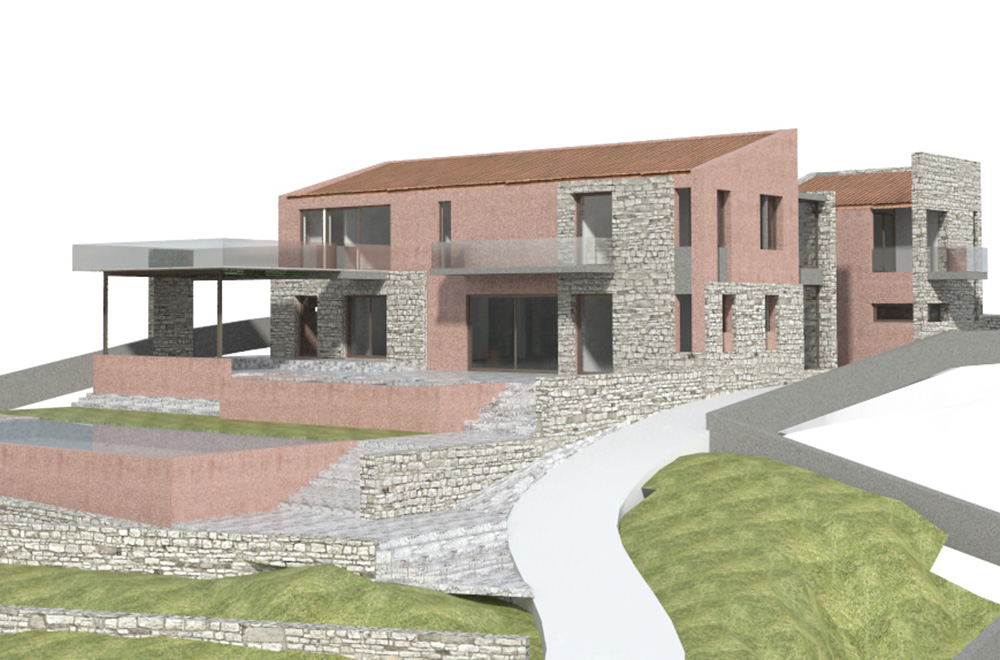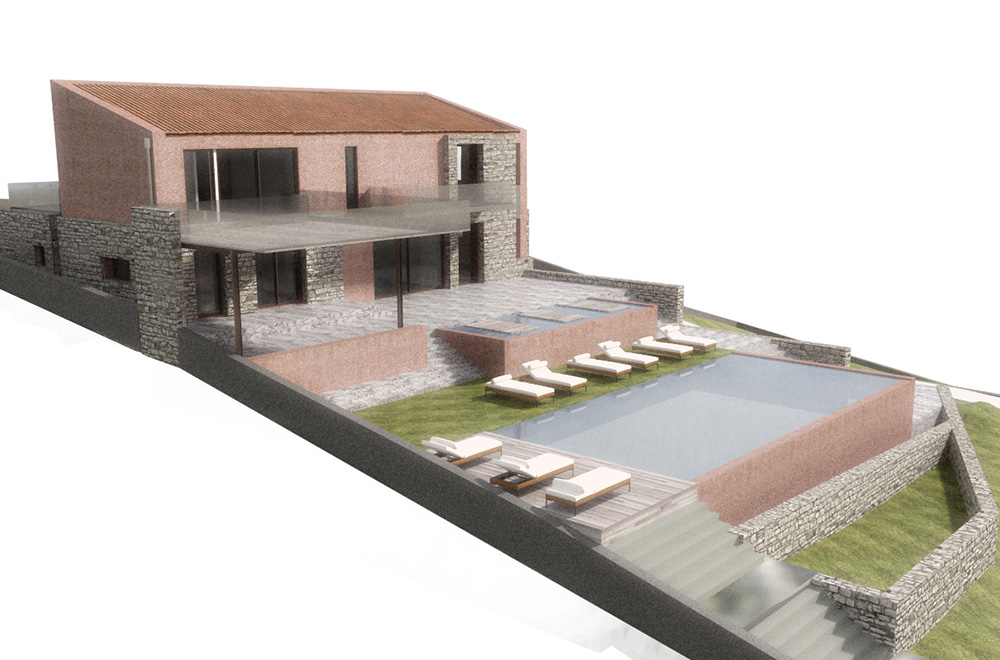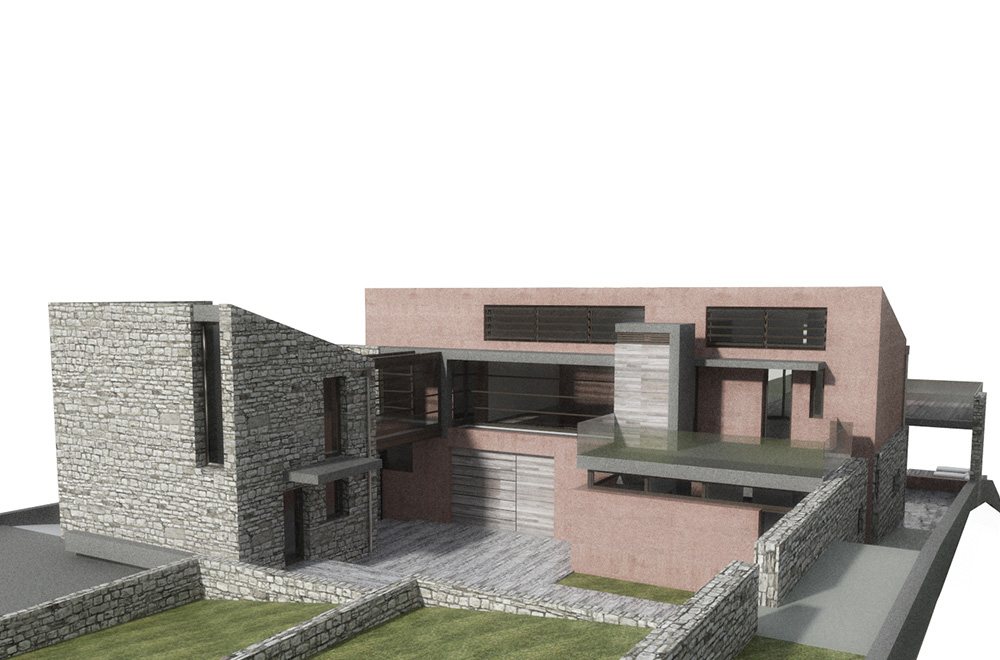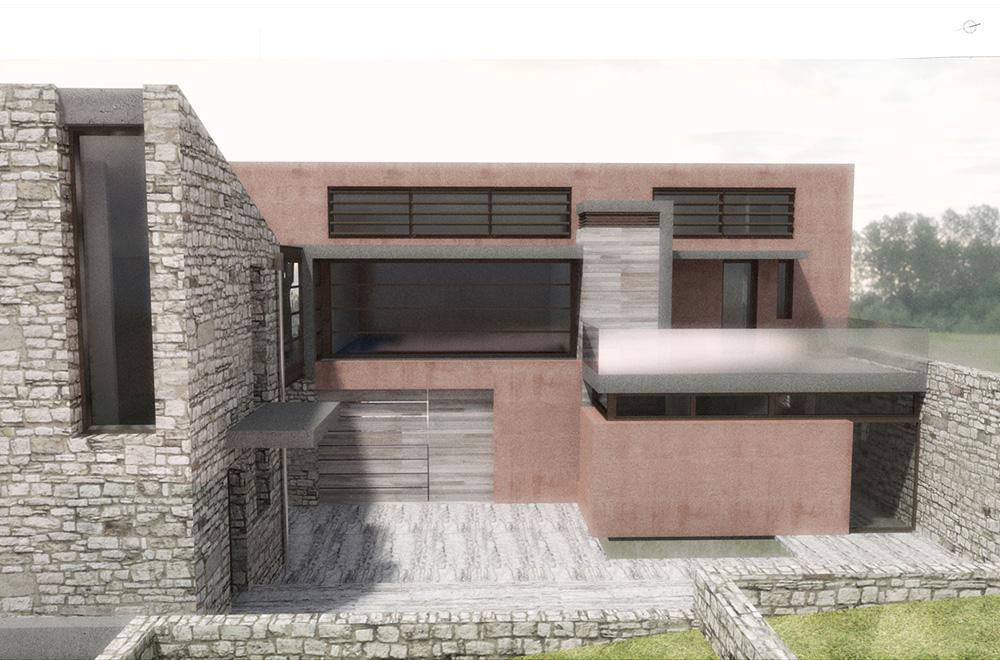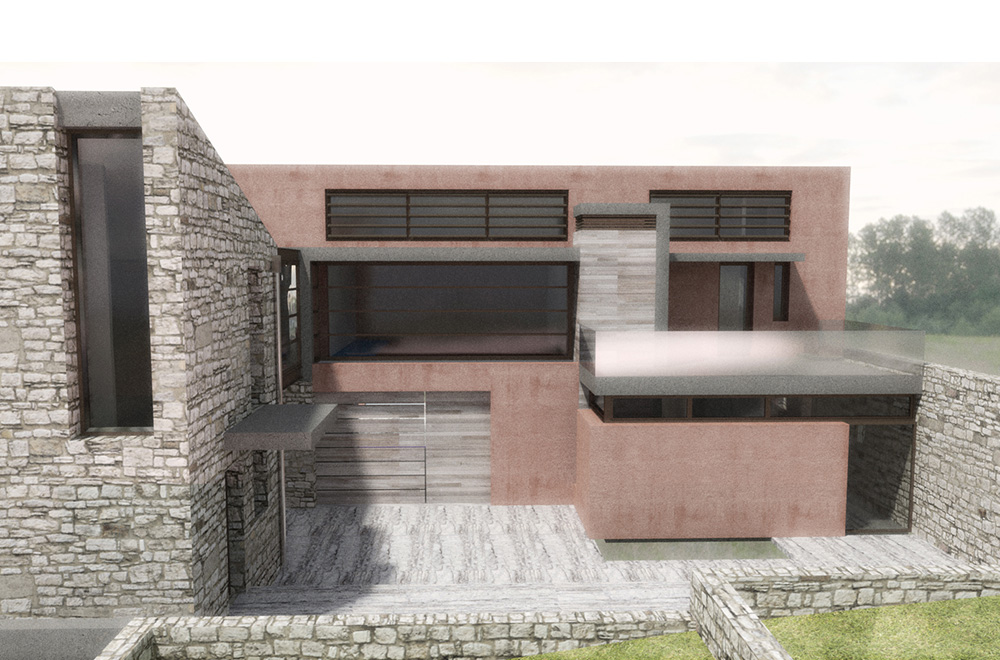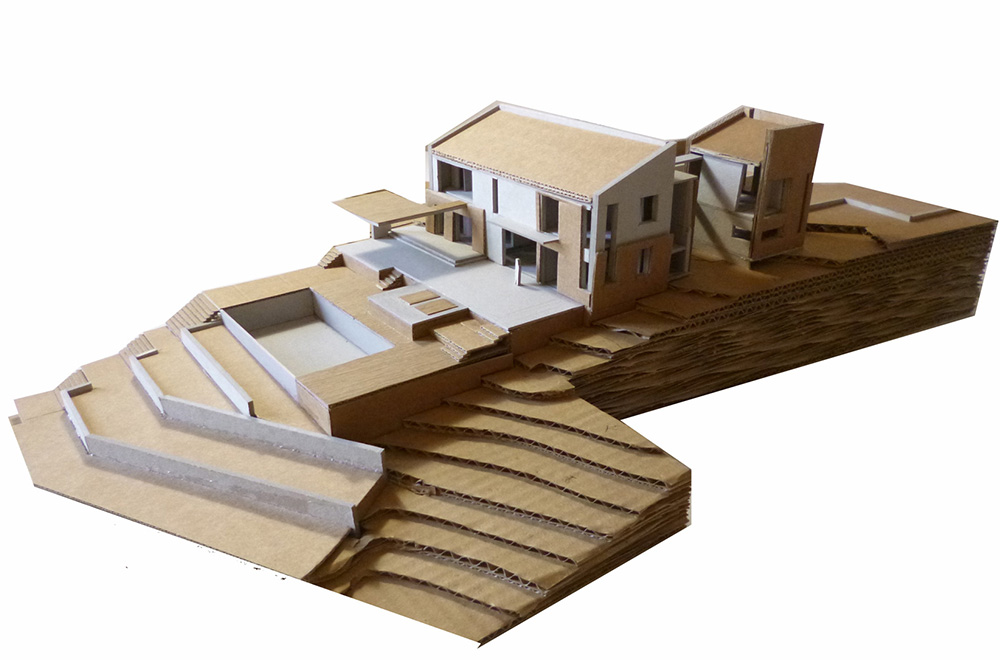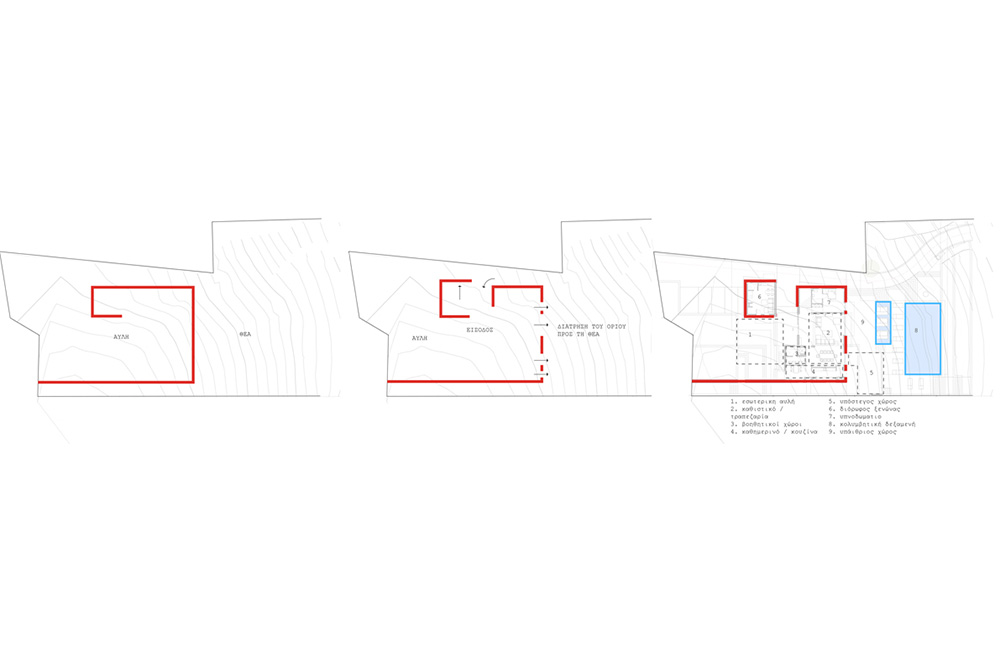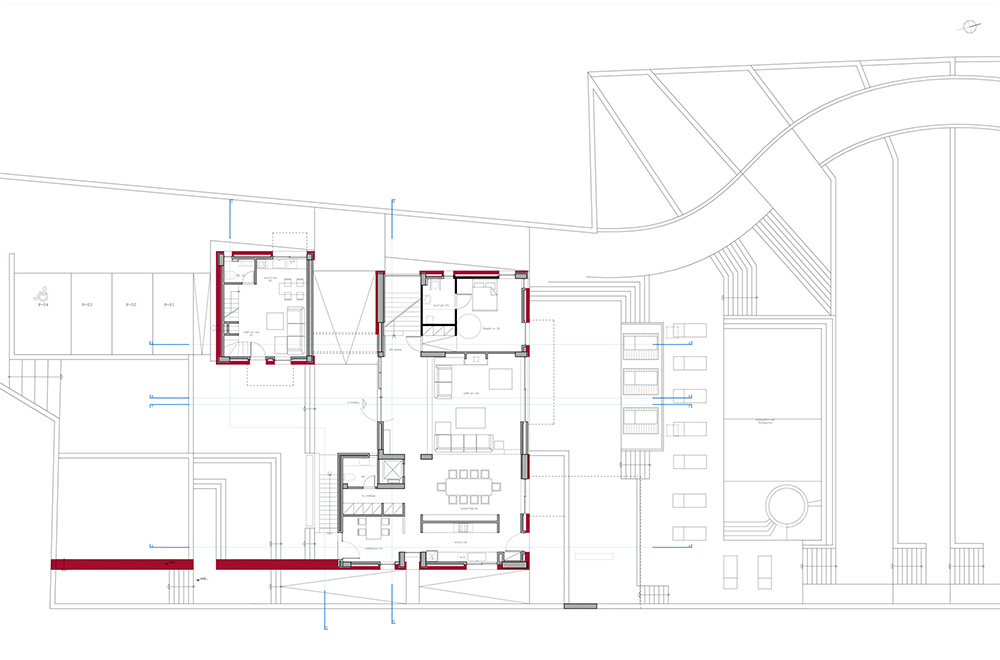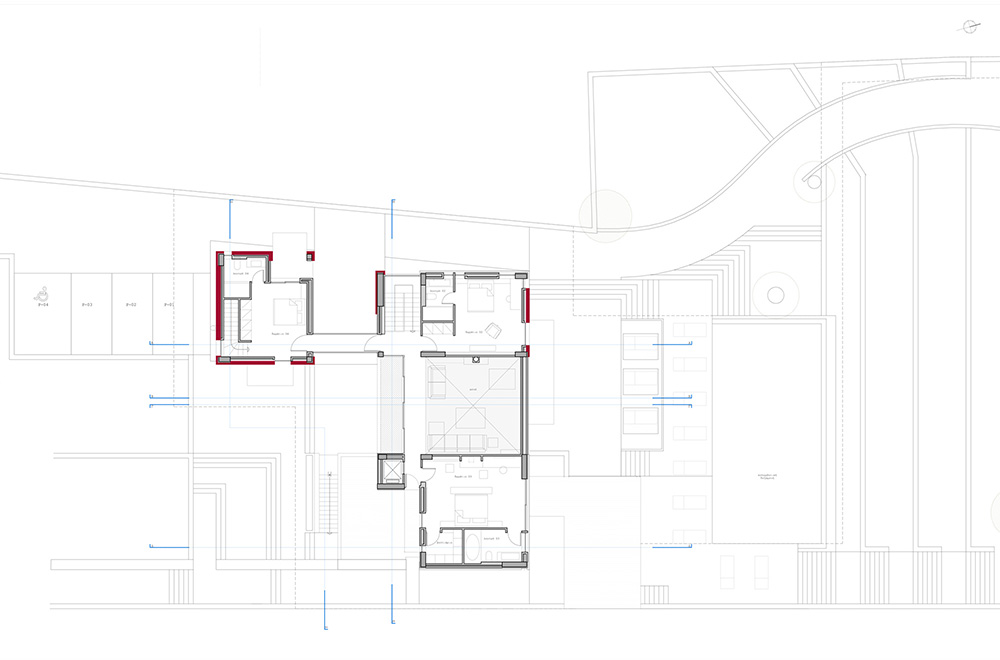 Contrary to Corfu's architectural style, where one meets either renaissance and neoclassical buildings of the official architecture, or narrow and slender houses made by unknown architects, comprising the fabric of the city, its arched colonnades and vaulted passageways, in our case we are met with a house in the limits of a traditional town fabric that is more related to the organic development of a rural settlement that an urban complex. This remark is what led us to avoid morphological imitations, as well as any transfer of inappropriate "decorative" elements, and place our focus in the structure of a country manor instead of a typical city building.
"Country manors, on the other hand, are either found in villages or in noblemen's estates, freely developing in 1 or 2 floors, usually around a central courtyard, surrounded by a tall perimeter wall. Typical compositional elements of this type of houses are a fortified tower and the family chapel".
This standard of organizing space around an enclosed courtyard, exploiting the view, as well as creating a swimming basin, is what we are trying to integrate with an inclined ground surface.